Skip-the-Line Tours
Just as you're planning your vacation, countless other people are planning their trips to the same destination, which means major cities are almost always crowded. At popular landmarks like the Eiffel Tower and Colosseum, wait times can reach up to an hour or two—or even longer during peak season. That's why skip-the-line tickets are so valuable. At most attractions, travelers can choose to bypass the line on their own or with a shared or private tour guide. Either way, saving precious time is more than worth the price increase over regular admission. After all, there are so many things to do on vacation that are more fun than standing in line.
Our Top 10 Best Selling Skip-the-Line Tours
Eiffel Tower Priority Access Ticket with Host
Save your precious Paris sightseeing time with this skip-the-line Eiffel Tower ticket. One of only a few priority admission tickets to include a live guide and commentary, this 1-hour experience ensures a hassle-free visit to one of the world's busiest monuments.
Skip the Line: Eiffel Tower Tour and Summit Access
Skip the notorious long lines at the Eiffel Tower and discover Paris' most famous landmark with a local and passionate guide during this engaging 90-minute tour. The ticket includes skip-the-line access to the second level of the Eiffel Tower as well as access to the tower's summit, where you can enjoy a view of Paris' skyline from 1,063 feet above the city.
Skip the Line: Eiffel Tower Summit, Louvre Museum and Cruise
An Eiffel Tower skip-the-line ticket with summit access, a Louvre museum skip-the-line ticket and a Seine river cruise. You can save hours of waiting time and discover Paris's most visited landmarks with ease. Your clients can do all 3 in one day or split it during their stay.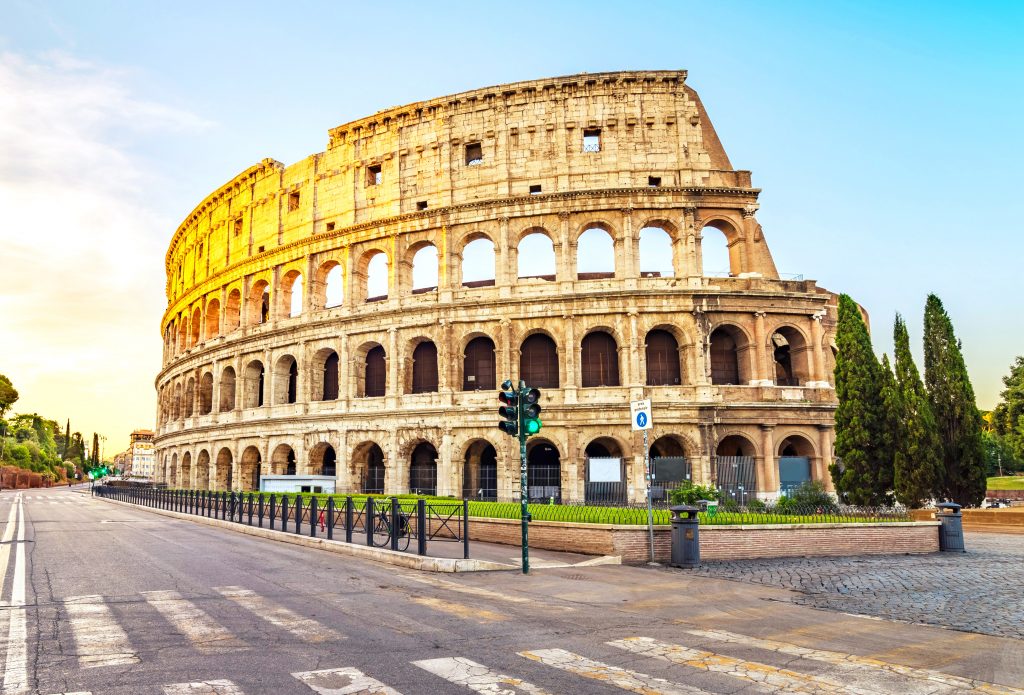 Skip the Line: Vatican Museums with St Peter's, Sistine Chapel and Small-Group Upgrade
Skip the Line: Ancient Rome and Colosseum Half-Day Walking Tour
We suggest that you leave the crowds behind and head straight inside the Colosseum with a skip-the-line entrance ticket! In a group of no more than 25 people, you will explore the first and second tiers of this A-list attraction with a guide, learning about the gladiators who competed in the Colosseum's gory gladiatorial games. Finish with a tour of the Roman Forum in Ancient Rome and admire incredible ruins, like the Temple of Julius Caesar.
Skip the Line: Vatican Museums, Sistine Chapel and St Peter's Basilica Half-Day Walking Tour
Would you like to see the highlights of Vatican City with an expert guide, visiting the Vatican Museums, Sistine Chapel and St Peter's Basilica? Then you found the right tour!
Early Access Vatican Museums Small-Group Tour with St Peter's and Sistine Chapel
This allows you to see the highlights of the world-famous Vatican Museums in one morning on this intimate, small-group Vatican walking tour! Starting early in the morning to beat the heat and crowds, you will skip the line and head straight inside with their priority access ticket. Led by an expert Vatican guide, this comprehensive tour visits the sacred Sistine Chapel, Raphael's Rooms, St. Peter's Basilica and more! Due to a new Vatican partnership, this tour provides VIP access through a reserved door, allowing to skip all the lines – even the priority lines. Numbers are also limited to just 12 people on this unique Vatican tour, ensuring you will see the very best of the Vatican Museums in a small-group atmosphere.
Ancient Rome and Colosseum Tour: Underground Chambers, Arena and Upper Tier
You will experience the full glory of Rome's Colosseum on a walking tour with skip-the-line entry! An expert guide who is passionate about Roman history will guide you through rare areas of the Colosseum that are newly opened or normally off-limits. Private viewings of the Colosseum's underground chambers will not disappoint along with the arena and upper level, and then you will head to the Roman Forum and Palatine Hill for unforgettable views of Ancient Rome
Skip the Line: Vatican Museums Tickets
This skip-the-line Vatican Museums ticket will allow you to explore one of the world's greatest museum complexes at leisure! Queues are long, so we will recommend you to skip past them with this fast-track ticket and then they can spend as long or as little as you like inside, seeing sites like Raphael's Rooms and the Sistine Chapel — home to Michelangelo's 'The Last Judgement' fresco.
Priority Access: Barcelona Sagrada Familia Tour
This tour of La Sagrada Familia in Barcelona is a 1.5-hour skip-the-line tour. You will be provided with a knowledgeable local guide and will head straight past the cathedral's long entrance lines to learn all about the UNESCO-listed cathedral and its charismatic creator: Antoni Gaudi. After exploring the monument, they can visit the onsite La Sagrada Familia Museum to see an array of cathedral artifacts.
Traveling To A Different Destination?