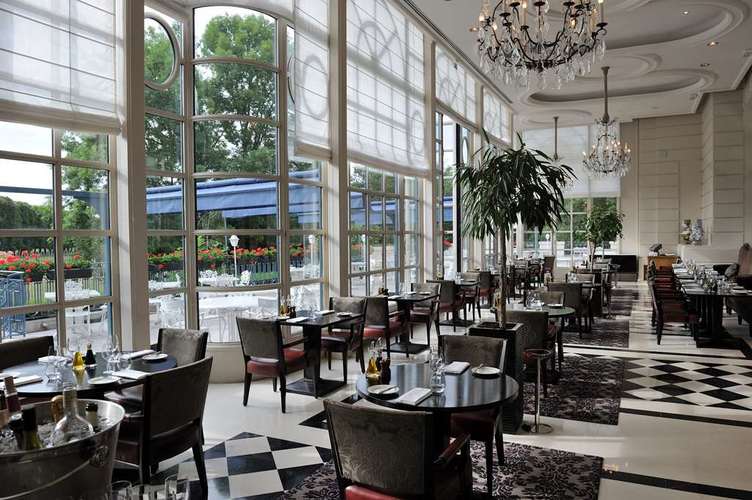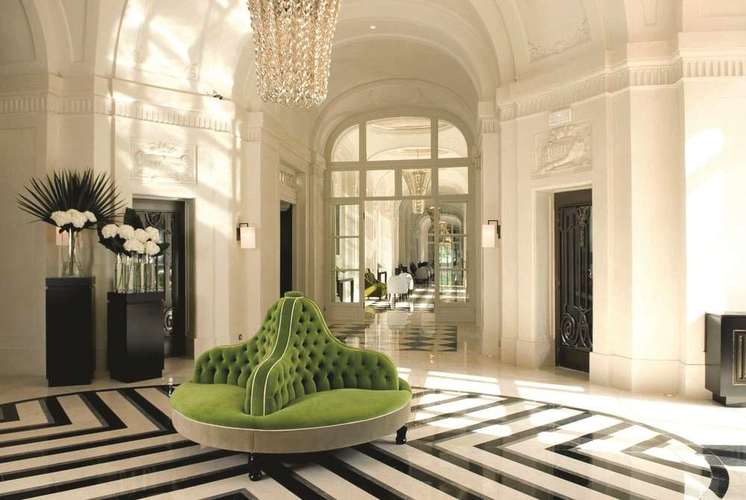 Next to the Château de Versailles, the Trianon Palace Versailles — the first Waldorf Astoria Hotels & Resorts property in France — is steeped in aristocratic lore. The Treaty of Versailles was drafted in its gilded Salon Clemenceau. A sparkling redesign has brought forth an elegantly subdued color palette with brilliant bursts of purple, gold and apple green that accent the checkerboard marble floors and crystal chandeliers.
Phenom Gordon Ramsay heads his Michelin-star namesake restaurant, his first in France. There's a Guerlain Spa with a Grecian-style indoor pool, and Louis XIV's château lies just beyond the wooded parkland.
EXCLUSIVE SUITE OFFER*
For every booking of a Terrace suite, enjoy one benefit from the list below.
For every booking of our Versailles suite, enjoy two benefits from the list below.
Round trip transfer to the airport or to Paris city center
Private visit of the Château de Versailles upon availability
A dinner for two at our Gordon Ramsay au Trianon, Michelin-starred restaurant. Discovery menu – drinks excluded and upon availability
A 60-minute massage for Two at our Spa Guerlain
3-course exclusive dinner for two set up on your private terrace or dining room of the Suite - drinks excluded and upon availability
*Terms and conditions: offer valid for two adults only, per stay, for every booking of our Versailles or Terrace suites, excluding special promotions, contracted rates and corporate rates. Guests will be offered the choice of one (1) benefit for every booking of the terrace suite and two (2) benefits when booking the Versailles Suite , to use during their stay. Conditions apply. For more information, contact our reservation department